Team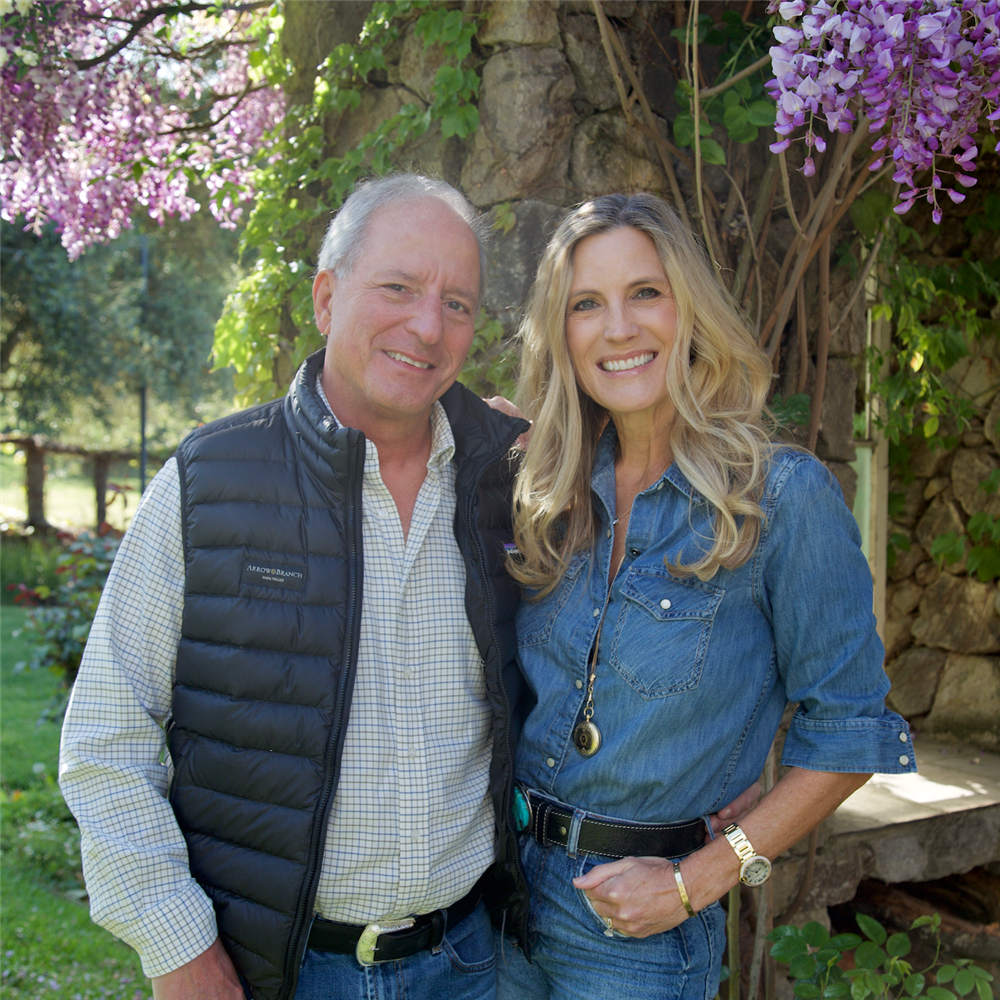 Steve and Seanne Contursi
PROPRIETORS
Arrow&Branch proprietors Steve and Seanne Contursi share a great love for the wines of Bordeaux, particularly those produced with a large quantity of Cabernet Franc, such as Château Cheval Blanc. The couple began their romance while traveling through Bordeaux in the mid 1980's. They have since found their dreams come true living and making wine in Napa Valley. They sought out their Coombsville Estate vineyard property with an eye to producing top-quality Bordeaux blend wines from Napa Valley.
The Contursi family lives in Laguna Beach & Napa and purchased the Arrow&Branch Estate Vineyard in November 2007. Etude Wines founder Tony Soter, a renowned Napa Valley winemaker and prominent wine consultant, previously owned the organic vineyard property. The vineyard was the source of Soter's renowned and highly rated "Little Creek" Cabernet Franc. The Contursi's have maintained the organic farming. Through their ongoing work with the detail oriented Viticulturalist, Michael Wolf, are continually bringing improvements this exceptional vineyard site.
They constantly shares wines, tasting notes, and insights with their highly regarded winemaker, Jennifer Williams, and esteemed Viticulturist, Michael Wolf. 
While collecting wine since the mid-1970s, much of it purchased directly from the chateaux of Bordeaux, the Contursi's collection has been featured in Wine Spectator magazine as well as on CNBC's investing news.
Arrow&Branch was chosen as the name for the couple's wine brand as a subtle reference to numismatics, the study of coins. The Arrow&Branch name is both a nod to Contursi's success in the rare coin business, as well as paying homage to both US coinage and Americana. Steve Contursi became enamored with coins at seven years of age, when, as a paperboy, he was usually paid in coins. He built his childhood pastime into one of America's most respected and renowned United States dealerships, Rare Coin Wholesalers. A professional numismatist since 1975, and armed with a Cum Laude degree in Physics, Contursi has bought and sold more than $2 billion worth of United States rare coins and works with collectors, investors and other dealers to acquire the finest quality, historically significant, museum quality U.S. rare coins.
Contursi made international headlines in March 2004 when he and the American Numismatic Association unveiled new evidence about "Uncle Sam's first buck." The Neil/Carter/Contursi specimen, 1794 Flowing Hair Dollar, is believed by many experts to be the very first silver dollar struck by the fledgling United States. A truly historic national treasure, this mint coin represented an economic declaration of independence for the young United States. Contursi has loaned the now-famous coin to the ANA Money Museum in Colorado from 2004 through 2010 where tens of thousands of visitors have viewed it there and on exhibits around the country. In May 2010, Contursi again made the news by selling this coin for $7.85 million, setting the record price for a single coin.
Honored by Lehman College of the City University of New York in 1974 as the graduating Physics student with the highest academic achievement, Contursi then attended the University of Minnesota graduate school while moonlighting at a coin shop. Deciding that his future should involve numismatics rather than Newton's Laws, he opened his own coin shop in a Minneapolis suburb in 1975. Since then, he has held executive and advisory positions with several prominent rare coin and precious metals companies including Northwest Territories Gold and Silver Exchange; Miller-Contursi, Inc; James U. Blanchard and Company; and Monex Rare Coins. In 1990, Contursi founded S.L. Contursi, Inc, a multi-generational family firm and one of the country's foremost U.S. rare coin dealerships. In 2001, Rare Coin Wholesalers was established as a DBA with his oldest son Michael Contursi currently serving as its president since 2016.  In 2021, the Contursis created Arrow&Branch Rare Coins to give investors access to the elite rare coin market.
Seanne Contursi has worked alongside her husband in the numismatics business since 1985, and since co-founding Arrow&Branch, the fine wine business in 2008.  Her creative passion for home design and interiors has led her to pursue her creative project of opening a local boutique in Laguna Beach.  In 2021, she founded Arrow&Branch Home where she curates a lovely balance of décor, jewelry, and gifts.
The couple enjoys spending time with their five children, ranging in ages from 26 to 42, which usually involves sitting around a table discussing current topics while enjoying interesting food and wine. Their eldest son, Michael, served four years in the United States Air Force, and today works in the family business. Their family continues to grow today. Their eldest daughter who works in Human Resources was wed at the Arrow&Branch Vineyard as was their youngest son who works in Finance. Their middle child continues to work in the Entertainment Industry while she officially joined the A&B Team in the Fall of 2021. Their youngest daughter lives in Paris and works in the Fashion Industry. Steve and Seanne are also blessed with five incredible grandchildren! They cherish their family's continued growth as they believe family is life's greatest gift.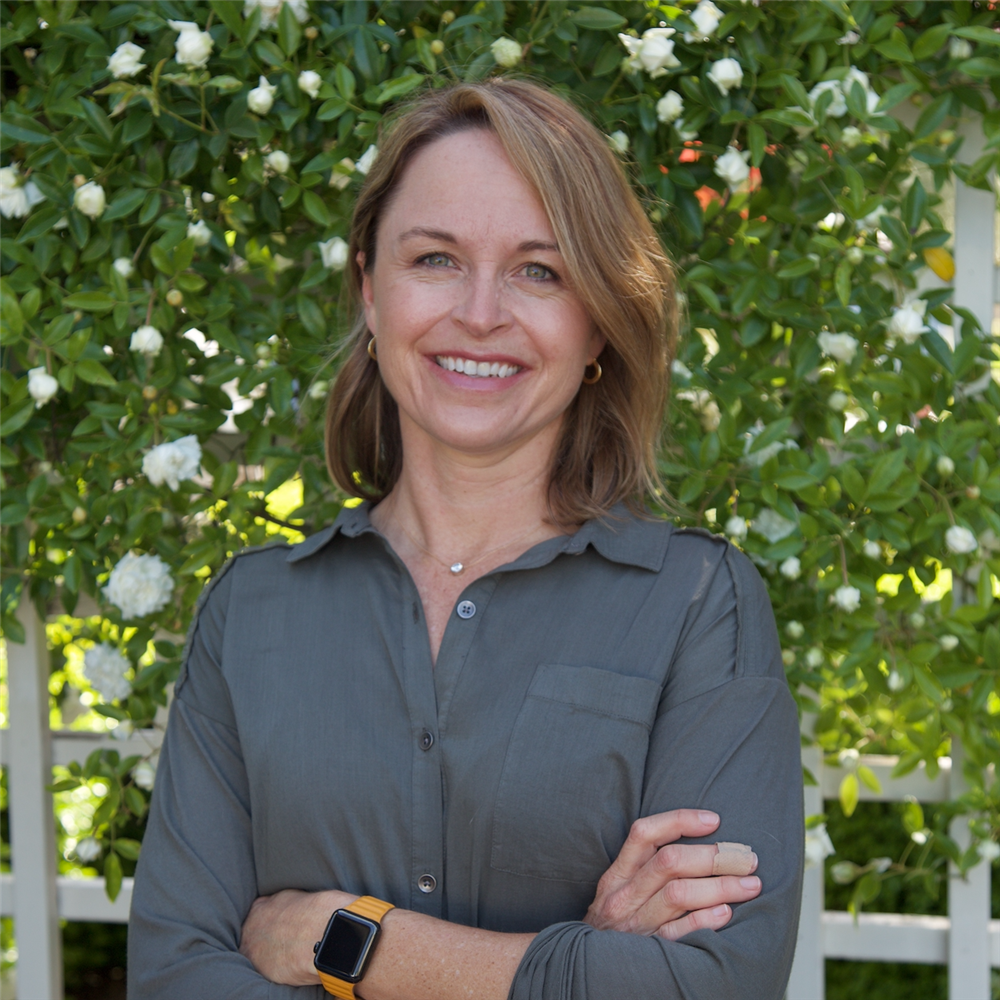 Jennifer Williams
WINEMAKER
One of the rising stars of Napa Valley winemaking, Jennifer Williams, was named Winemaker for Arrow&Branch in April 2011. After years of working with and learning from legends such as Rosemary Cakebread, Francoise Peschon and the Novak family, Jennifer now brings her outstanding talents and experience to Arrow&Branch.
In 2002, Williams joined Araujo and Spottswoode as a harvest intern, splitting her time between these two great winemaking estates. At Spottswoode, Jennifer was drawn to the philosophy of organic and sustainable farming, which Tony Soter had introduced in 1985. Following harvest, she joined their team full time, working under vineyard guru David Abreu in the fields and Rosemary Cakebread in the winery. In 2004, with a deeper understanding of the estate vineyard, she took over as Vineyard Manager and was Spottswoode's Winemaker from 2006 to 2011. The San Francisco Chronicle named Jennifer a "Winemaker to Watch" in 2007.
Jennifer grew up in rural Valley Center outside of San Diego where her passion for agriculture began as an adolescent. She was captivated by the many fruit trees on her parent's property. This is where she first explored the taste, texture, and acidity differences between varieties of apples growing there. This introduction to flavor laid the groundwork for a career in winemaking and an obsession with the farming practices that influence flavor.
She attended California Polytechnic State University San Luis Obispo, set on becoming a large-animal veterinarian. However, through her course work, botany and grape growing caught her attention and, in the summer of 1995, she came to the Napa Valley to study viticulture from local growers. Inspired by this experience and having earned a degree in agriculture, she worked in vineyards and wineries in California's Central Coast then took an enologist job at Napa's Trefethen Family Vineyards; later working harvest in Spain's Rioja Alavesa region.
At Arrow&Branch, Jennifer works very closely with our Vineyard Manager, Mike Wolf, to ensure the healthiest growing conditions for the vines. Together they walk the vineyard as well as the vineyards Arrow&Branch contracts with, some of which Mike also manages. This close relationship allows for timely decision making during the critical stages of the grape growing season. Her firm belief is in organic practices, making sure the soil is active, living, and healthy so that the vines can draw the nutrients they need.
Jennifer and her husband Mark also make wine under their label, Zeitgeist Cellars.
"Arrow&Branch is an exciting new project founded on the pursuit of quality, collectible wine. Our vineyards are carefully chosen boutique sites of well-drained soil. The jewel is the Arrow&Branch home vineyard in the cool Coombsville region of Napa. There, cool bay breezes temper the valley's warm summer days creating a microclimate perfect for growing complex, aromatic Cabernet Franc wines."
More
Less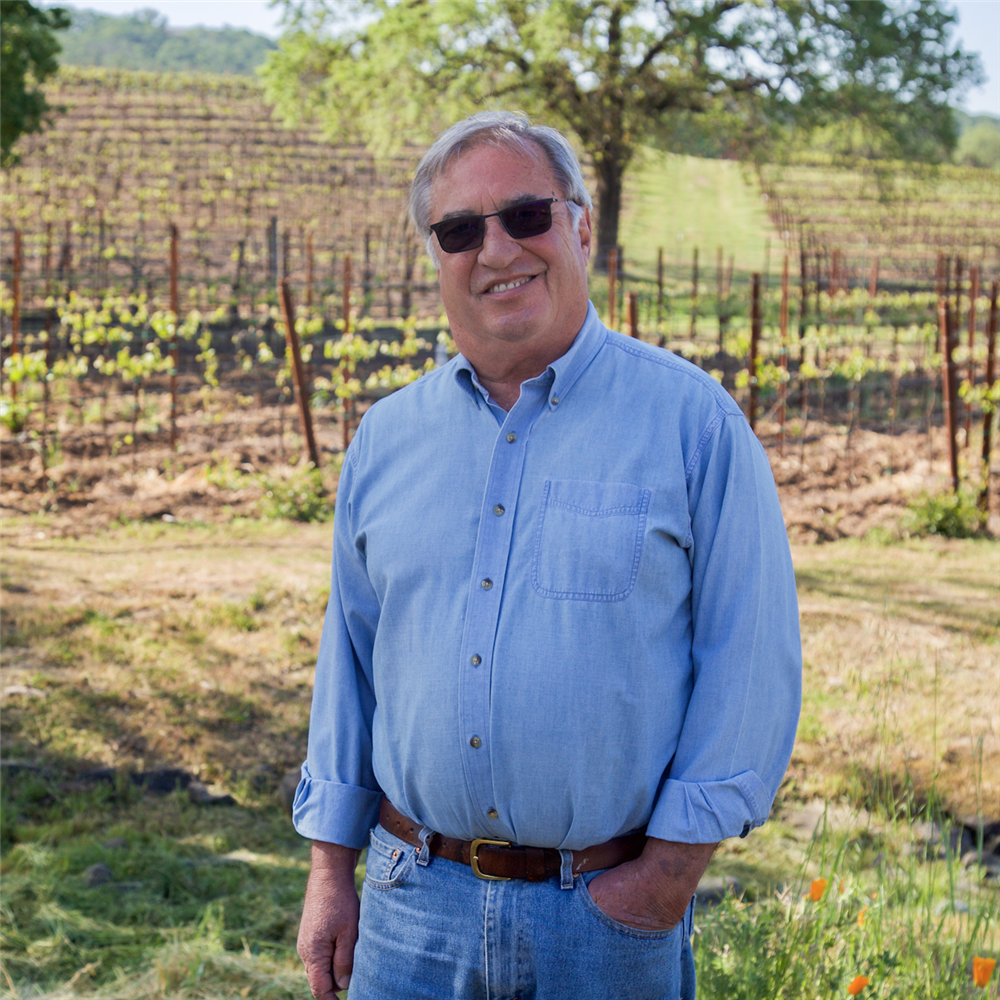 Michael Wolf
VINEYARD MANAGER
Originally from New York, Wolf and two college friends made their way west after college, settling on forty remote acres in Mendocino County. Wolf's first position in a large vineyard operation made immediate sense to him, and he became serious about pursuing a career in viticulture.
After serving three years as Ranch Foreman at Mendocino Vineyard Co. in Ukiah, Wolf signed on as Vice President of Vineyard Operations at Juliana Vineyards in northern Napa County's Pope Valley. During his twelve years there he was charged with transforming wooded grazing land into productive vineyards, and garnered extensive experience in all facets of vineyard development and management. Wolf was then appointed Vineyard Manager for Beckstoffer Vineyards in Napa, where he oversaw planning and implementation of all viticultural operations for 700 acres of vineyards.
In January of 1997, Wolf became president of the start-up vineyard management and business services company, Emmolo Vineyard Management, which served as a platform for launching Michael Wolf Vineyard Services in September of that same year. Through this full-service vineyard management company, he farms approximately 800 acres of Napa Valley vineyards for quality-oriented clients, including large and small growers and several wineries.
In addition to serving on the Board of Trustees for the California Grower Foundation, Wolf is also a past President, Vice President and Director of the Napa County Farm Bureau, and a member of the American Society of Enology and Viticulture. He is also a member of the Napa Valley Viticultural Technical Group.
More
Less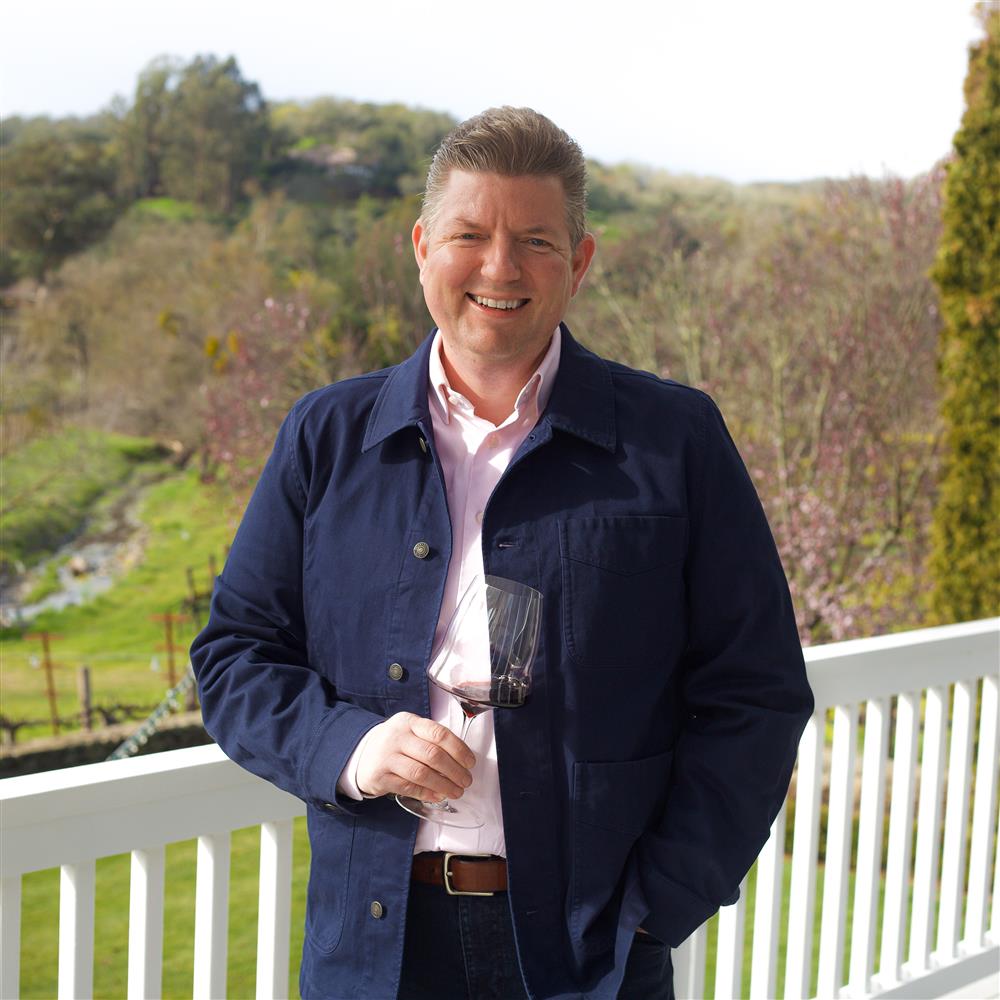 Michael Ploetz
DIRECTOR OF SALES AND HOSPITALITY
Michael's degree in Hotel, Restaurant, and Tourism Management led him to the Four Seasons Hotel Chicago & Jackson Hole, the Peninsula Beverly Hills and Auberge Resorts. There he received mentorship into the world of luxury high-touch hospitality along with restaurant management experience under Chefs Jose Andres & Michael Voltaggio and eventually landing a leadership role in the iconic Peninsula Beverly Hills. With his move to the Napa Valley, his focus has shifted to the world of fine wine. Along with raising his family,  Michael is here to help Arrow&Branch clients immerse themselves in the world of Napa Valley wines.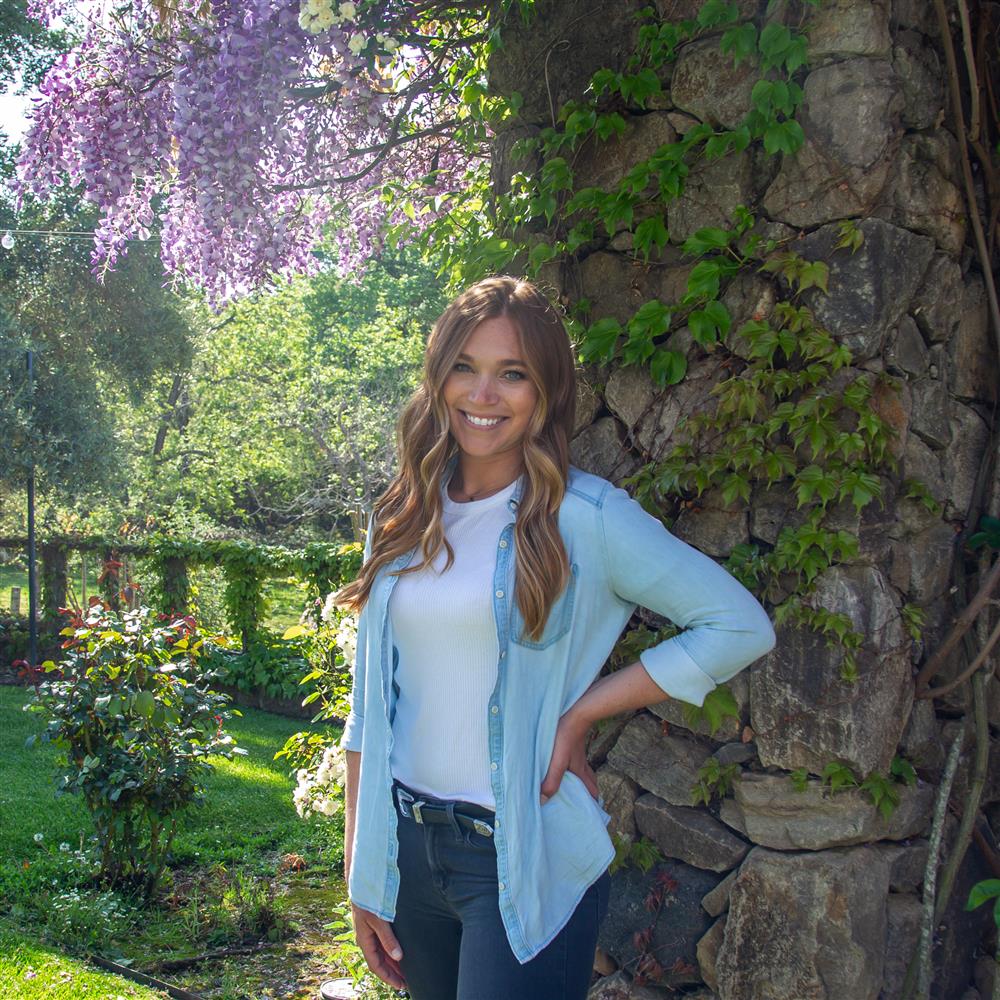 Ashley Hassel
PHOTOGRAPHER
Our Photographer and Marketing Coordinator, Ashley Hassel is the newest member of the Arrow&Branch team. Making the move from Missouri to the Golden State, Ashley joined our team in 2020 and she handles all of the photography, social media and marketing campaigns for the S.L. Contursi network.
Ashley was born and raised in the Midwest and is a graduate of Oklahoma State University. When she's not taking photos she enjoys spending time with her husband, Corey, as well as hiking, biking and soaking up the sun at the nearest beach. Ashley, is now on the East Coast working remotely for both A&B and RCW, but travels west to Napa every so often to get content. "I am so blessed to be a part of the Arrow&Branch team and look forward to growing and succeeding with them", says Ashley.