Visit
By Appointment Only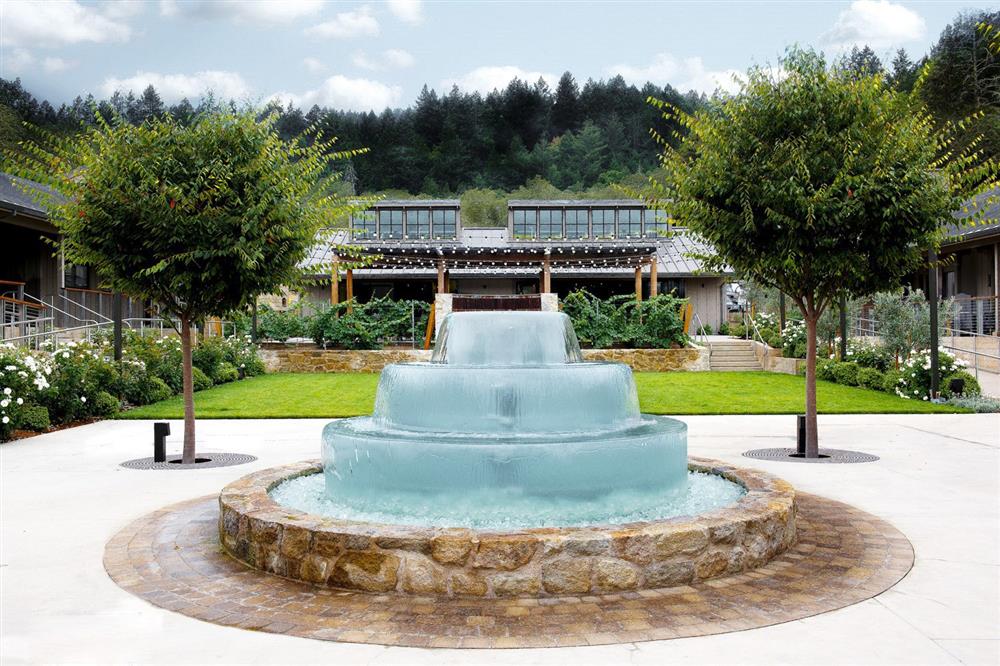 Arrow&Branch invites you to visit us and enjoy signature wines, current and library vintages.
Additionally, we offer a culinary wine pairing experience prepared by the Brasswood Kitchen Team.
Brasswood Estate Napa Valley
3111 Saint Helena Highway
North Saint Helena, CA 94574
Contact us at wine@arrowandbranch.com or 707.200.3640
The Arrow&Branch "Current Release" Experience – $175
Immerse yourself in the full range of Arrow&Branch wines by joining us on a private guided tour of our current wines. You and your guests will have the chance to sample our Sauvignon Blanc, Cabernet Sauvignon "Black Label," "Right Bank Blend," Cabernet Sauvignon "Vine Hill Ranch Vineyard," and Cabernet Sauvignon "Beckstoffer Dr. Crane Vineyard." This opportunity is ideal for those who wish to delve into our collection, learn about our past, and glimpse into our future plans.
The "Right Bank Blend" Retrospective – $200
In 2008 Steve and Seanne Contursi embarked on their wine business journey, producing their first vintage of Arrow&Branch. They heavily relied on Cabernet Franc grapes from their estate in Coombsville AVA, and their first wine in production was the "Right Bank Blend." Since then, this blend has continued to predominately feature Cabernet Franc from the Arrow&Branch Estate. If you have a love for Cabernet Franc, this tasting experience may be the ultimate indulgence! During the tasting, you and your guests will enjoy two library selections and our current release, "Right Bank Blend" wines allowing you to experience our past and present.
The "Sense of Place" Single Vineyard Tasting - $250
In Napa Valley, some refer to the single vineyards, such as Beckstoffer Dr. Crane Vineyard, Vine Hill Ranch Vineyard, and Beckstoffer To Kalon Vineyard, as the "first growths." These vineyards are known for their heritage, pedigree, and singularity. During your visit, you and your guests will taste five different wines from these unique terroirs, including our "Heritage" Cabernet Franc. This particular wine is made solely from grapes grown in the Coombsville AVA at our Estate Vineyard of Arrow&Branch and is 100% varietal expression of Cabernet Franc.
The "Culinary Wine Pairing" Experience - $100 added to each above experience
You may complement any of our available tastings with a Culinary Experience. Savor a delectable four-course luncheon prepared by the expert chefs at Brasswood Bar & Kitchen, specially designed

 to highlight the unique flavors of our handcrafted wines. Kindly inform us of any dietary requirements or allergies during the reservation process. This offer is only available for groups of four or fewer.
These one-of-a-kind experiences in Napa Valley are available by reservation only and have limited availability. Each visit will be scheduled for 90 minutes in one of the winery's exclusive tasting areas. These include the Winemaker's Den, Vintner's Den or one of the picturesque outdoor spaces. We can tailor the experience to meet your expectations, whether you prefer an elevated elegance or a down-to-earth casual atmosphere.
To reserve a tasting during your next visit to Napa Valley please contact us at wine@arrowandbranch.com or 707.200.3640.
All wine tastings are limited to adults over the age of 21, no children or pets are permitted.

When booking, we require a credit card to hold your reservation with a 48-hour written advance notice of cancellation policy.
The "Private Virtual Tasting" Experience
Enjoy a carefully curated range of our premium wines from the comfort of your own home or office. You can schedule a private virtual tasting session with our Hospitality Director when you purchase four or more bottles. We will guide you through each wine, including the vineyards they came from and the winemaking methods used. You may choose from our latest collection or personalize your experience with our library offerings. Pricing varies based on your wine choices.